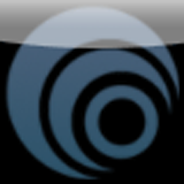 Mirage is the first Halo 3 film editor to allow the changing of a characters armor in the recording. It never had an official release, or a final release, leaving only the Mirage BETA available. It is not supported anymore, due to lack of interest in the software's use. It was release in late 2007, by DEEhunter. Before Mirage BETA was released, it had a small leak that was quickly taken care of. Mirage has the ability to inject into xbox files, to edit the films. It is currently used as a private tool. The original name of it was Constract, but it was later changed to Mirage. The software has a built in Previewer, and the ability to create container folders, it also supports folders that are previously made.
Software Details
Edit
Computer Language C#
Language(s) English
Official Release No
The Creators
Edit
DEEhunter Programmer [1]
Kiwidoggy Optimized Mirage
Ad blocker interference detected!
Wikia is a free-to-use site that makes money from advertising. We have a modified experience for viewers using ad blockers

Wikia is not accessible if you've made further modifications. Remove the custom ad blocker rule(s) and the page will load as expected.