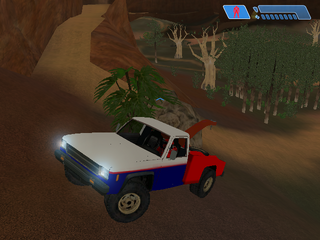 The Tow Truck was one of Cody's most awaited vehicles, as it took quite a while to get ingame. The original model came from Flat Out 2, but had been converted, and remodeled completely. It has custom textures, and has little to no resemblance to the Flat Out 2 model.
This vehicle came before the GTA: Conversion Project, and was originally meant for a machinima series, Dukes of Hazard, being done in Halo: Custom Edition.
Download Link: [1]
Ad blocker interference detected!
Wikia is a free-to-use site that makes money from advertising. We have a modified experience for viewers using ad blockers

Wikia is not accessible if you've made further modifications. Remove the custom ad blocker rule(s) and the page will load as expected.